How do I apply for a loan?
To apply for a loan from Great Western Credit Union, start with our loan calculator to figure out how much you could borrow and how much the loan would cost. 
Use the loan calculator on our personal loans page to get an idea of how much the repayments will be for the amount you would like to borrow. You will also be able to see the total length of the loan and the APR (Annual Percentage Rate of interest).
You can then click 'apply for this loan' on the calculator results screen to check if you are eligible and start your online application. You will need your email address, mobile number, National Insurance number, income and bank details and proof of identity to complete your application.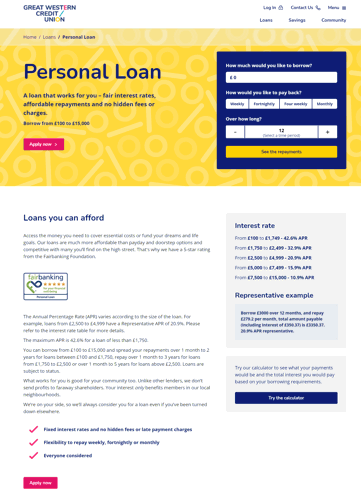 Alternatively, if you are already a member, you can apply for a loan by logging in to the  member portal. When you apply via the Member Portal your details will be carried through into your new application making the process of applying for a loan easier.