How do I view my transactions?
You can view your transactions online by logging into your account. If you have not registered for online access you will need to register first before you can log in.
Once logged in, you will be able to view your transactions, apply for a loan or other services, and manage your credit union accounts.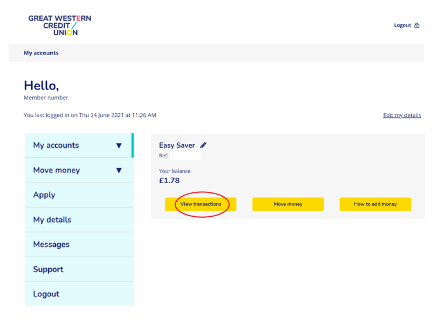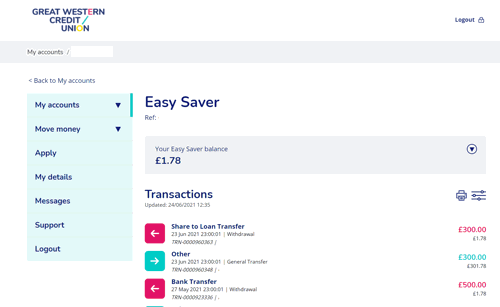 If you are having any issues viewing your transactions, please send an email to info@gwcu.org.uk