How do I view my transactions?
You can view your transactions online by logging into your account. If you have not registered for online access you will need to register first before you can log in.
Click Log in in the top right hand corner of the website.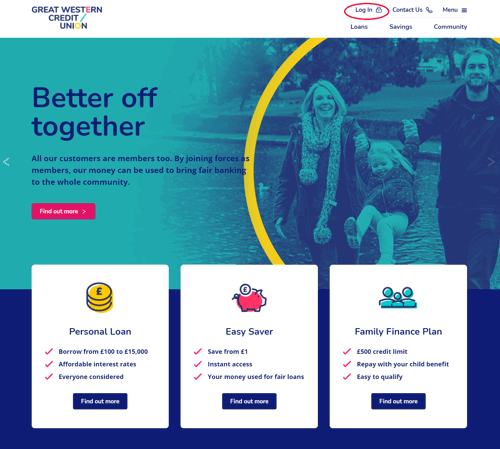 If you are an existing member who has not yet registered then you can register for the new Member Portal here.
Once you have completed the registration process or if you are already registered, log in using your email address and password.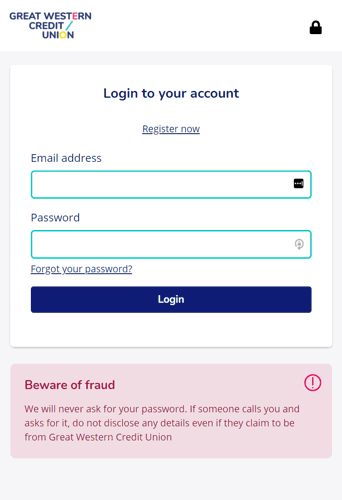 You need to have a mobile phone number registered to your account to receive a verification code each time you log in. We will use the number we already have registered for you.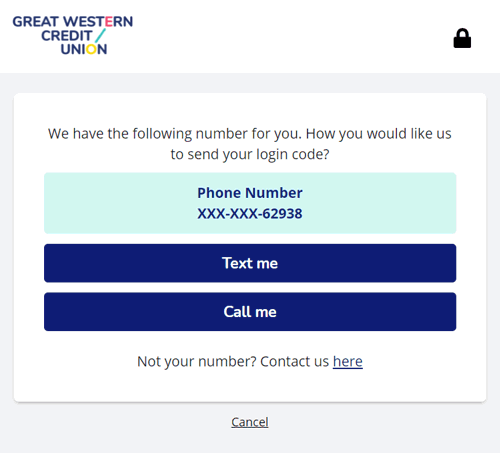 Enter the verification code and you will be taken into the member portal. Here you will be able to view your transactions, apply for a loan or other services, and manage your credit union accounts.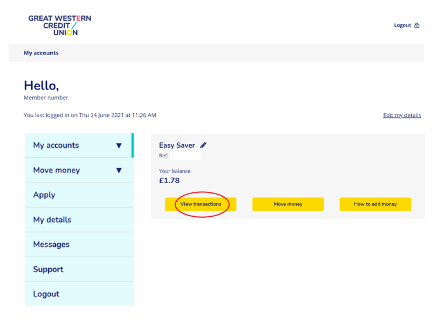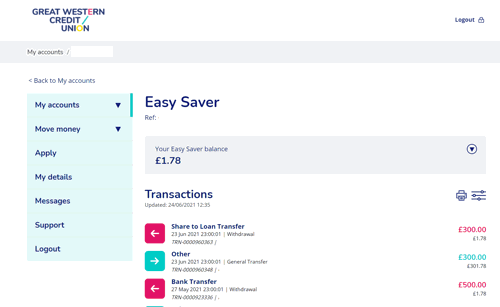 If you are having any issues viewing your transactions, please send an email to info@gwcu.org.uk