How do I take money out of my GWCU account?
You will need to log in to your account to move money between your accounts or pay someone. If you haven't registered for online access you will need to register first before you can log in.
Click 'Login' in the top right hand corner of the website.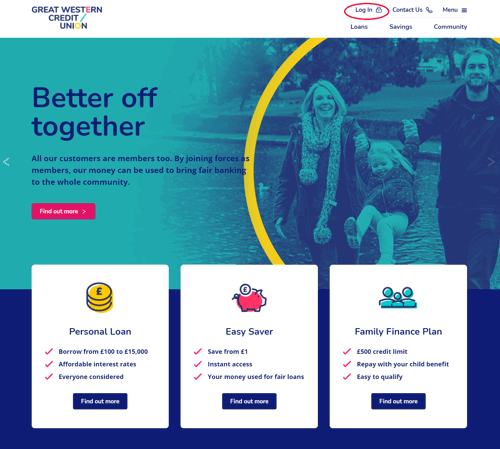 If you are an existing member who has not yet registered then you can register for the new Member Portal here
Once you have completed the registration process or if you are already registered, log in using your email address and password.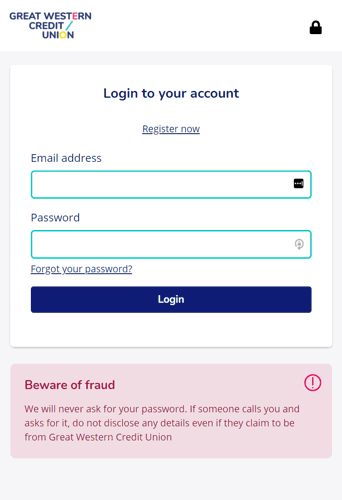 You need to have a mobile phone number registered to your account to receive a verification code each time you log in. We will use the number we already have registered for you.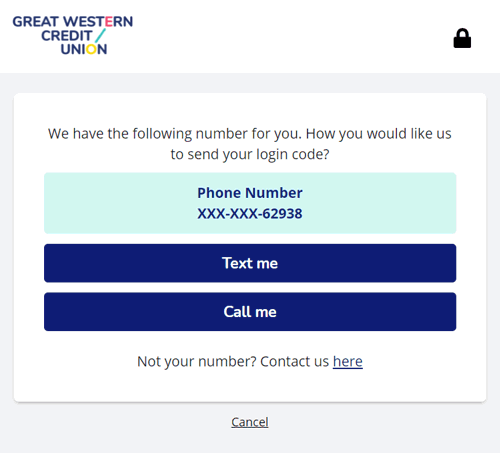 Once you have logged in to the Member Portal you will be able to move money between GWCU accounts or pay someone.  To do this tap the 'Move money' button from the options at the bottom of the screen.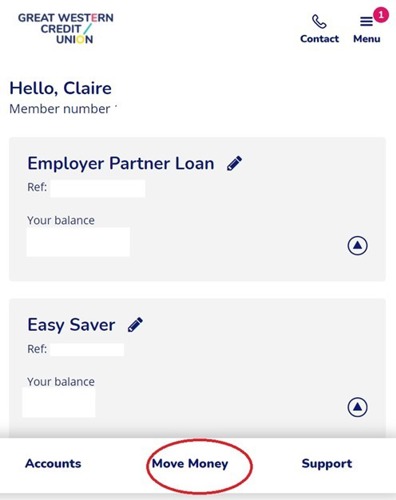 If you are using a desktop, click 'Move money' from the menu bar on the left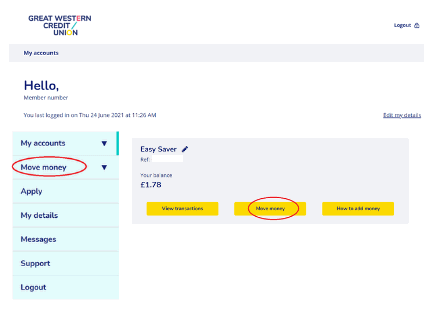 Then choose from the options listed:
* If you would like to pay money out to another bank account then choose 'Pay'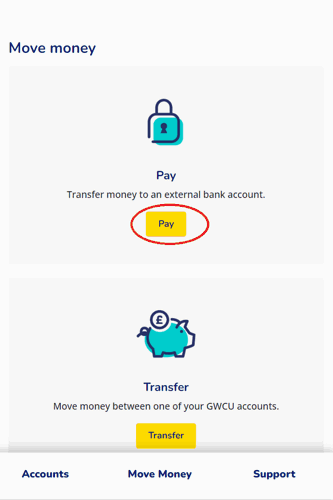 * If you want to transfer money between your GWCU accounts or your Engage card then choose 'Transfer'.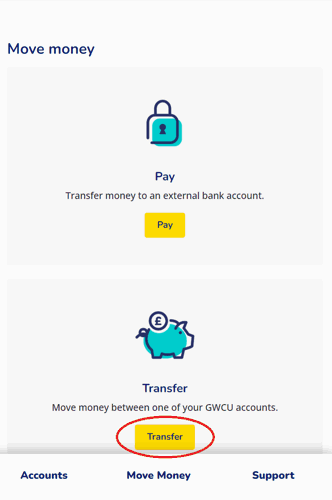 Transferring money to an external bank account
You will be able to set up your bank details in the 'pay someone new' section or choose from any existing accounts that you have already set up in portal.
New payees will be verified by generating a security code, which will be sent to your mobile number. Bank to bank transfers can take up to one business day to credit your external account, usually at 1pm or 5pm, depending on whether the request was made in the morning or afternoon.
Transferring money between your credit union accounts
Choose the accounts you want to move money from and to, then click 'confirm details'.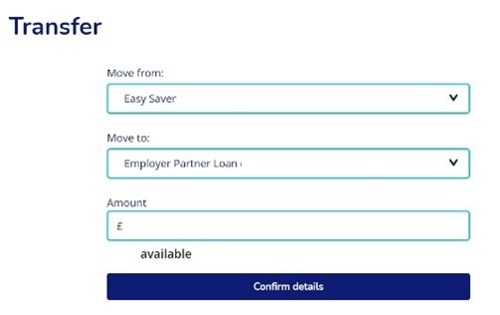 Transfer requests between credit union accounts or Engage card will be processed straight away.
If you run into any problems our lovely member services team are always on hand to help. Send us an email to info@gwcu.org.uk