Family-friendly ways to keep everyone happy this Easter
The Easter weekend is soon approaching if, like us, you find yourself thinking, "Where did March go?" read on. Here are some family-friendly ways to keep everyone happy.  
Something for the kids The easter egg hunt is a given but why not… 
Serve up beautiful boiled eggs: Marbling eggs with onion skins is a tradition that's making a comeback. The papery skins create a natural dye and leave lovely mottled patterns on the eggs when unwrapped. The eggs are perfectly edible but could also be used as table decorations. For eggs dyed green or pink try boiling them with spinach or beetroot. English Heritage has a great video for decorating with food colouring as well.  
Have an egg and spoon race or go egg rolling: Grab a spoon and use some of those eggs you boiled earlier (or chocolate eggs) for a bit of Easter exercise - whoever crosses the finish line first wins. Alternatively, if your garden slopes or you have a hill nearby, indulge in some egg rolling – the egg that rolls farthest is the winner.
Be the Easter bunny for a neighbour: Fill a basket with home-made treats, chocolate or fresh fruit and get your little ones to contribute by way of handmade cards, drawings and paper decorations. Then spread the cheer to someone isolating near you with a doorstep drop-off.   
Spruce up your garden  The BBC reports that three-quarters of people say Easter will be the first time they'll see loved ones this year, with three out of five planning a meal outdoors.  
From Monday, 29 March, Government guidance allows us to have outdoor gatherings, including within private gardens – limited to six people or two households. You may not want to buy a gazebo or outdoor pizza oven but giving the garden furniture a lick of paint on a dry evening, buying a few flowering plants or picking up a garden parasol might not be such a bad idea.Easter Monday afternoon tea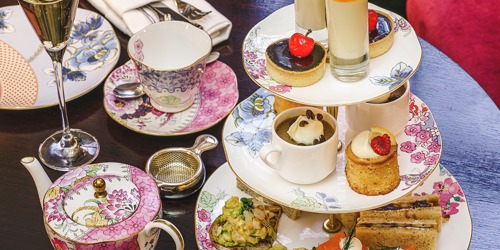 A lovely way to wind up festivities and ease back into the work week. Wriggle is delivering afternoon tea and picnic boxes with optional bubbles for two from 'The Last Word' in Clifton Village priced at £34.95 plus £5 delivery. Veggie options are available. Head over to their website to book your slot between 12noon and 5pm.