Bond offer
After the success of our first Bond Offer earlier this year, we recently reopened our raise with a new maximum target of £2m, inclusive of Fair4All Finance's pound-for-pound match funding of up to £1m. In doing this, we aim to make affordable and purpose-driven finance more accessible to tens of thousands of people across the South West from all backgrounds. 
The credit union provides ethical loans and saving products that promote positive financial wellbeing, whilst supporting local people and businesses. It's banking created by the community, for the community.
What your investment will do
Investments will further help support our transformational growth over the next decade. This includes:
Increasing our membership, by extending the benefit of accessible savings and affordable lending to more people across the region.
Improving our digital platform, by introducing new capabilities such as video chat to support face-to-face services.
Developing our Money@Work employer partnership scheme, with the aim of including more local businesses and thus helping to offer more employees positive financial wellbeing.
For those interested, the minimum investment amount is £250 and investors could earn a target return of 6.5%. 
Bonds are not protected by the Financial Services Compensation Scheme, and so any capital invested is at risk. 
Potential investors must read the official Offer Document before making investments.
Go to our Ethex page for more information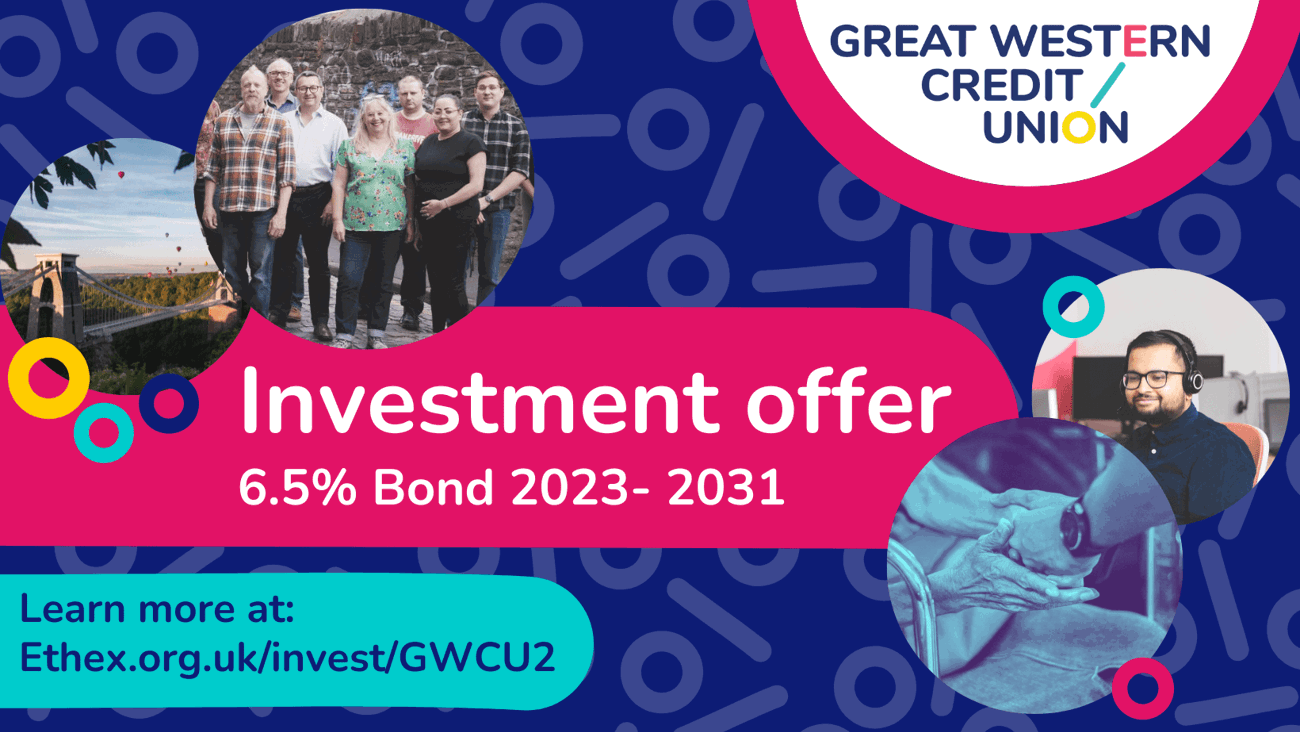 Helping people for 23 years
We currently have over 18,000 members and take care of over £10 million of our members' savings and manage over £8.6 million in loan balances. 
We offer: 
Flexible and affordable loans that allow people to fund vital purchases when traditional borrowing is not an option. 
Competitive savings products that enable people to save for dream purchases or build a savings buffer while benefiting their community. 
An ethical and accredited alternative to payday loans or loan sharks, giving families the chance to break the cycle of debt and build healthier financial habits. 
An employer partnership scheme, Money@Work, that supports financial resilience in the workplace providing services direct from salary.
Find out more