How do I access the Member Portal?
To start using the Member Portal, you will need to register your account, which is easy to do. Click on the link below to get started, and follow these steps:
Follow this link to get started if you are an existing member: https://greatwesterncu.org/existing-member
Enter your Member Number and click 'Go'. If you have a 5-digit member number, then you will need to add a '1' at the start of your Member Number as we have re-numbered member accounts as part of the switchover process. If your member number is 6 digits long then please just use that number.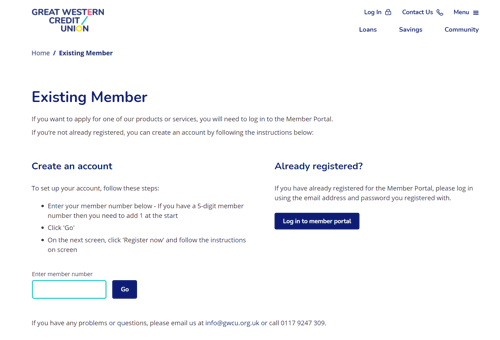 On the login screen, click 'Register now'.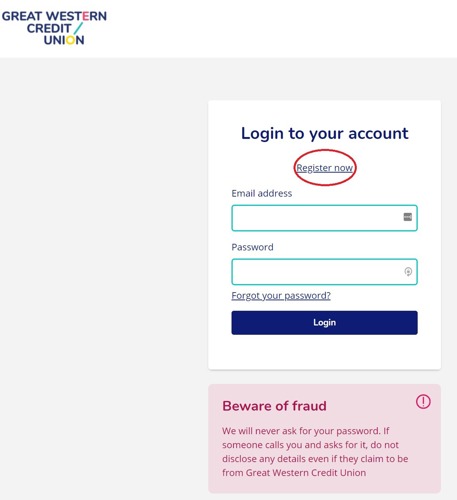 Enter your email address. You will be sent a code to your email address for verification, to help secure your account. This email address must be registered with us.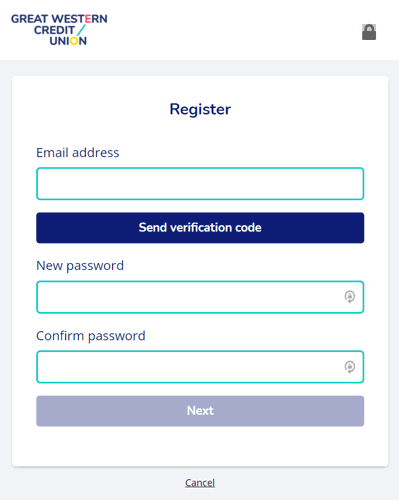 Enter the code you have received by email and then create a password. 
Choose how you would like to receive your verification code. You need to have a mobile phone number registered to your account to receive a verification code each time you log in. We will use the number we already have registered for you.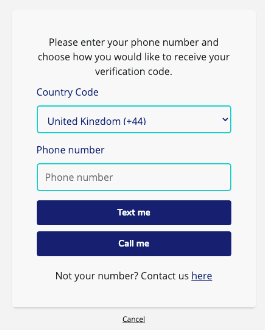 Enter the information requested so we can check your account against our records.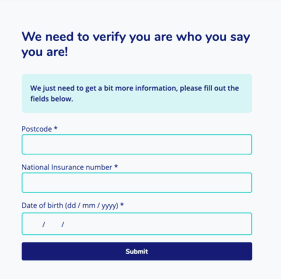 Once we have verified your details, you will be able to login to the Member Portal to apply for a loan and manage your accounts using your email address and password.  
If you are having any issues, for example, you are asked to verify your account by entering a separate code you have been sent by GWCU, please send an email to  info@gwcu.org.uk